Bio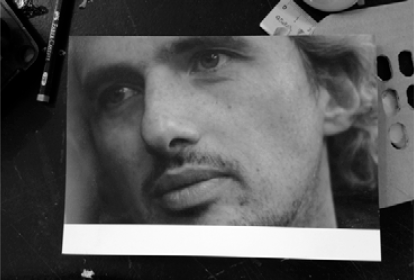 Mikhail Margolis [SFR75] is an artist working in the genre of multimedia art.
1975 born in Moscow (USSR).
1991 moved to the United States, where he received an education in computer science.
2000 relocated to Paris (France), where he embarked on a career as an animator, working for several years in various animation studios.
2008 began pursuing his own projects in the field of contemporary art, combining his skills in the spheres of art and technology.
An instinct to experiment coupled with the desire to create new things combine to make the scope of his works quite diverse. Yet what all of his projects have in common is that they are inspired by the artist's observations of the human condition, including his own. In his early works these reflections were often represented by real people, but over time they increasingly found expression through abstract and allegorical forms.
The artist uses an unconventional creative system in which the created object is primary in and of itself, and only upon later consideration does it become infused with meaning and emotion, like a new being gradually coming to life.
Since 2010, Mikhail Margolis has been represented by the Charlot Gallery (France & Israel).
Copies of many of the works shown on this site are in private collections throughout the world.
Exhibitions:
2009 Nemo Paris (FR)
2010 Baignes Numérique Enghien-les-Bains (FR)
Russie! Venezia (IT)
2011 Galerie Charlot - Memo Paris (FR)
Art Paris Paris (FR)
2012 Le Bloc Paris (FR)
Les Loups / Expo Paris (FR)
Albatros / Traits-de-Union Montreuil (FR)
Galerie Charlot - Root Paris (FR)
2013 Scope Basel (CH)
Gallery / Mixed Media Paris (FR)
Art Paris Paris (FR)
2014 Show Off Paris (FR)
Delectricity Detroit (USA)
2015 Art Paris Paris (FR)
Galerie "Glory" Paris (FR)
2017 Art Paris Paris (FR)
Galerie "Data" Tel-Aviv Tel-Aviv (IL)
2018 Seclusion
2019 Seclusion
2020 Galerie Charlot / 10 years Paris
2021 Both Ends Burning Saint-Ouen (FR)
6th Ural Bienale Special Project Yekaterinburg (RU)
Volonte93 Saint-Ouen (FR)
2022 ArtMe! Paris
Solo Exhibition
Group Exhibition
Art Fairs
Festivals